Organic Transition Program
Organic Transition specialists assist farmers who are interested in transitioning to USDA-certified organic production. Organic Specialists are available for one-on-one consultations, providing a personal level of service and technical assistance on-site, at the farmer's convenience and can assist in the following areas:   
Developing farm transition plans

Filling out the Organic System Plan

Navigating regulations around organic certification

Recordkeeping, maps, buffers and other specific requirements 

Practical details about organic crop, livestock, grain, and dairy production

Fundamental principles of organic agriculture

Marketing opportunities
Do you have a few questions BEFORE you get started? Send an email to [email protected] and we'll chat through it with you. Please note, this is a FREE, first-come first-served service and we encourage all farms to have a current OAK membership. Watch this short webinar to learn about organics in Kentucky, considerations for organic transition and how to prepare a successful application.
Ready to get started with a Trainer and 

prepare for Organic Certification?
Excited to dig into the details?
First, apply to work with an Organic Transition Trainer above. Next, check out the resources below. An Organic Trainer will assist you through the process of understanding the National Organic Program Regulations, how to apply for organic certification with a certifier, developing maps, establishing recordkeeping templates and more.

Due to high demand, we are currently scheduling farm visits for Fall 2023

. 

The National Organic Program (NOP) regulations:
Material Review Lists: Organic farmers have to know what products and materials are allowed or prohibited in organic production. Talk with our certifier about what lists they follow. The Kentucky Department of Agriculture recognizes these material review lists and contact OAK if you have questions:
Choosing a Certifier: There are many certifiers operating in the state and the Kentucky Department of Agriculture is one of them. Learn more about KDA's Organic Program here. Other certifiers to consider in the area are OEFFA, Oregon TILTH,  OneCert, MOSA, PCO and others.
Federal Cost Share for Organic Certification: In May 2023 USDA reinstated a federal cost share covering 75% up to $750 for the cost of certification. You just have to check the box on the application, or file with FSA (depends on which certifier you choose).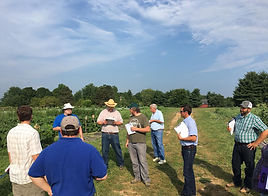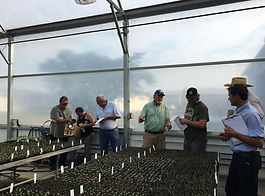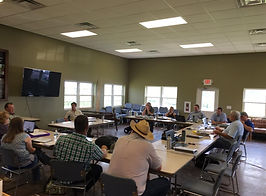 This program is made possible with support from: 
USDA Transition to Organic Program Partnership, Patagonia, Specialty Cro
p Block Grant Program and USDA Farmers Market Promotion Program.