Mission & Vision
The Organic Association of Kentucky (OAK) is a nonprofit organization founded by farmers, for farmers. OAK works to advance organic regenerative agriculture, to improve the health of the environment and our communities. Growing ecological resilience, economic viability and socially just futures for Kentucky farmers through educational, technical and market resources. We believe that organic agriculture improves environmental resilience and conservation, nurtures human and community health and is a powerful driver of regional prosperity. 
OAK provides educational programming for farmers, agricultural professionals and community members to increase the adoption of organic practices through an annual conference, monthly field days, on-farm technical assistance and local market development.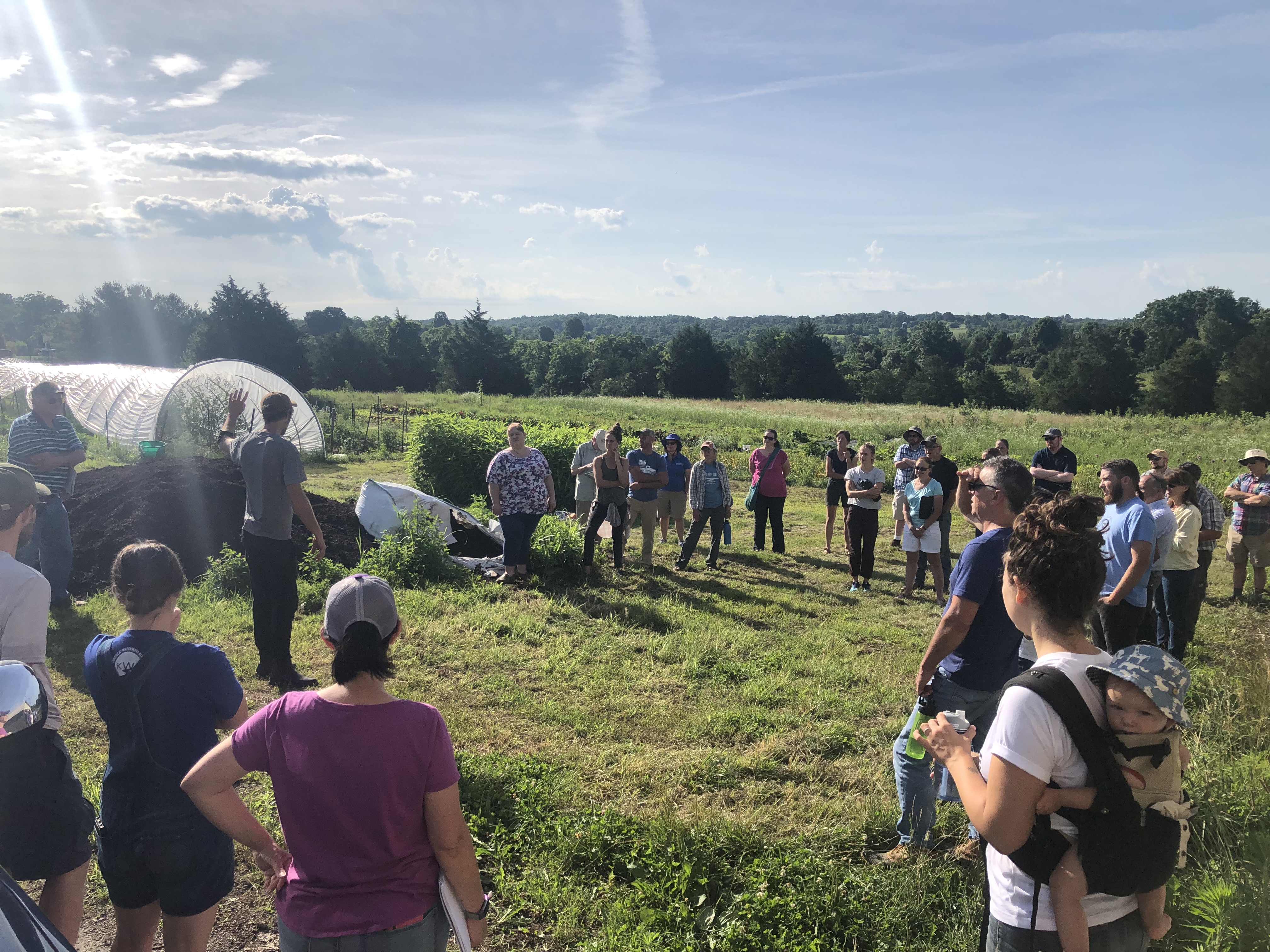 The annual conference convenes 450+ attendees who participate in workshops, sessions and farm tours. Farmers connect with inspiring speakers, current research, peer farmers and regional input suppliers.  
​Field days give farmers a chance to be "on the ground" with farmers, academics and other experts who have knowledge and experience with techniques, equipment methods, and additional resources that make sustainable and organic growing more successful. From permaculture to row crops, water harvesting to forage management, these information-packed events allow for the most practical and specific information exchange.
Organic Transition Trainers assist farmers through their transition to become certified organic. These experts help with paperwork, farm planning, resources and marketing. The service is free to OAK members.
In addition, OAK works with partners to develop markets, increase organic food accessibility and support community members in understanding the benefits of choosing local and organic. Through outreach programs and the Kentucky Farm Share Coalition workplace wellness CSA program, OAK shares how soil health = human health = economic health while providing climate solutions. 
If you need help finding information, please send us an email or give us a call. We are here to answer your questions about sustainable, organic farming and eating.