2023 OAK Conference
January 26-28,

 2023
Kentucky State University - Frankfort, KY
We appreciate all the enthusiasm for #OAK2023!
Conference Location: Kentucky State University Harold R. Benson Research and Demonstration Farm at 1525 Mills Ln, Frankfort, KY 40601
Join in the learning and networking at OAK Conference 2023: 
Rooted in Resilience: Growing Healthy Soils and Opportunities for Kentucky Organics!
 The Organic Association of Kentucky's annual farming conference, now in its 12th year, includes a growing audience of hundreds of Kentuckians and neighbors active in community food systems: farmers, researchers, nonprofit professionals, federal and state agency partners, allied service providers and conscious consumers working collectively to build a local, resilient and healthy food system. The synergy of these diverse voices, messages and approaches combined with the place-based connection to our Kentucky farms, soil and communities provides a rich foundation for conversation and growth. All are welcome! The primary focus of OAK Conference programming is on-farm production systems, techniques and practices - and yet the interwoven threads of community, conservation and conscious choice-making are inseparable from the sustainable agriculture movement. 
Click below for the full #OAK2023 program!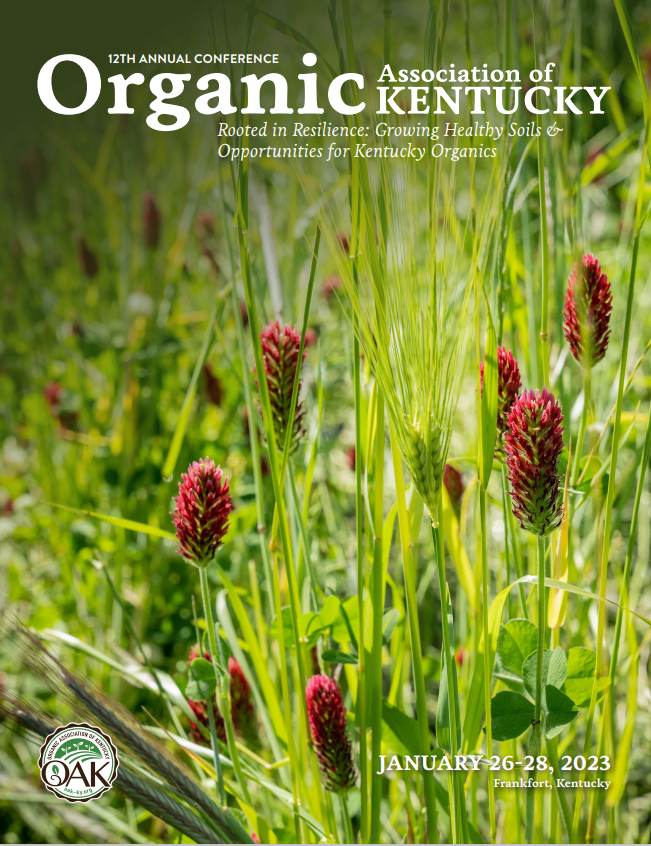 In 2023, OAK's conference program will feature three days of inspiration from local and regional speakers, useful Trade Show resources and abundant networking opportunities to empower and support farmers and food system change-makers. NEW this year: #OAK2023 will offer an additional day of learning and networking with Pre-Conference Half-Day Workshops on January 26th. 
Whether a longtime practitioner or a curious beginner, an early organic adopter or a tentative transitioner, all are welcome to the #OAK2023 conference. Continuing Education Units for professional development are available through KERS and KDA. Save the date today to be a part of the community for #OAK2023's informational sessions, passionate panels, creative keynotes, half-day workshops, supportive vendors and locally sourced and organic meals! CEUs for professional development will be available. The Trade Show is now full for 2023. If there are other ways you would like to support the event, please email us. For all event inquiries, contact OAK.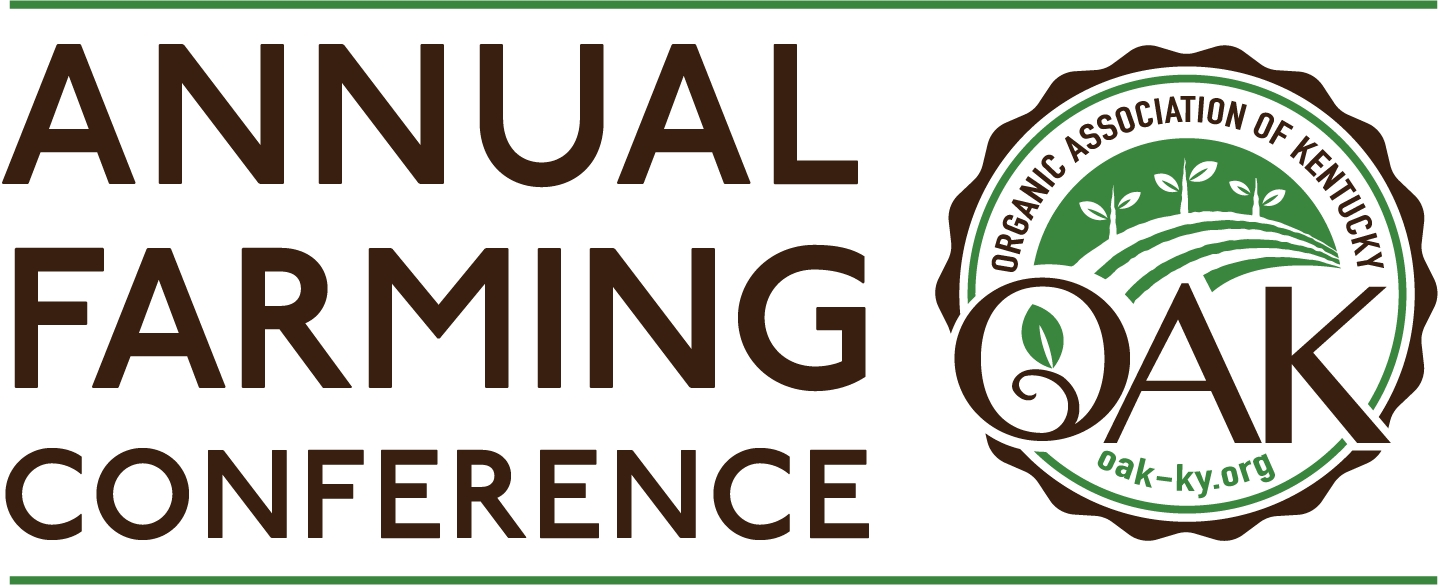 Sign-up for OAK's newsletter to keep up to date. 
If your organization is interested in being an OAK conference sponsor, please register below! Trade Show is full for 2023.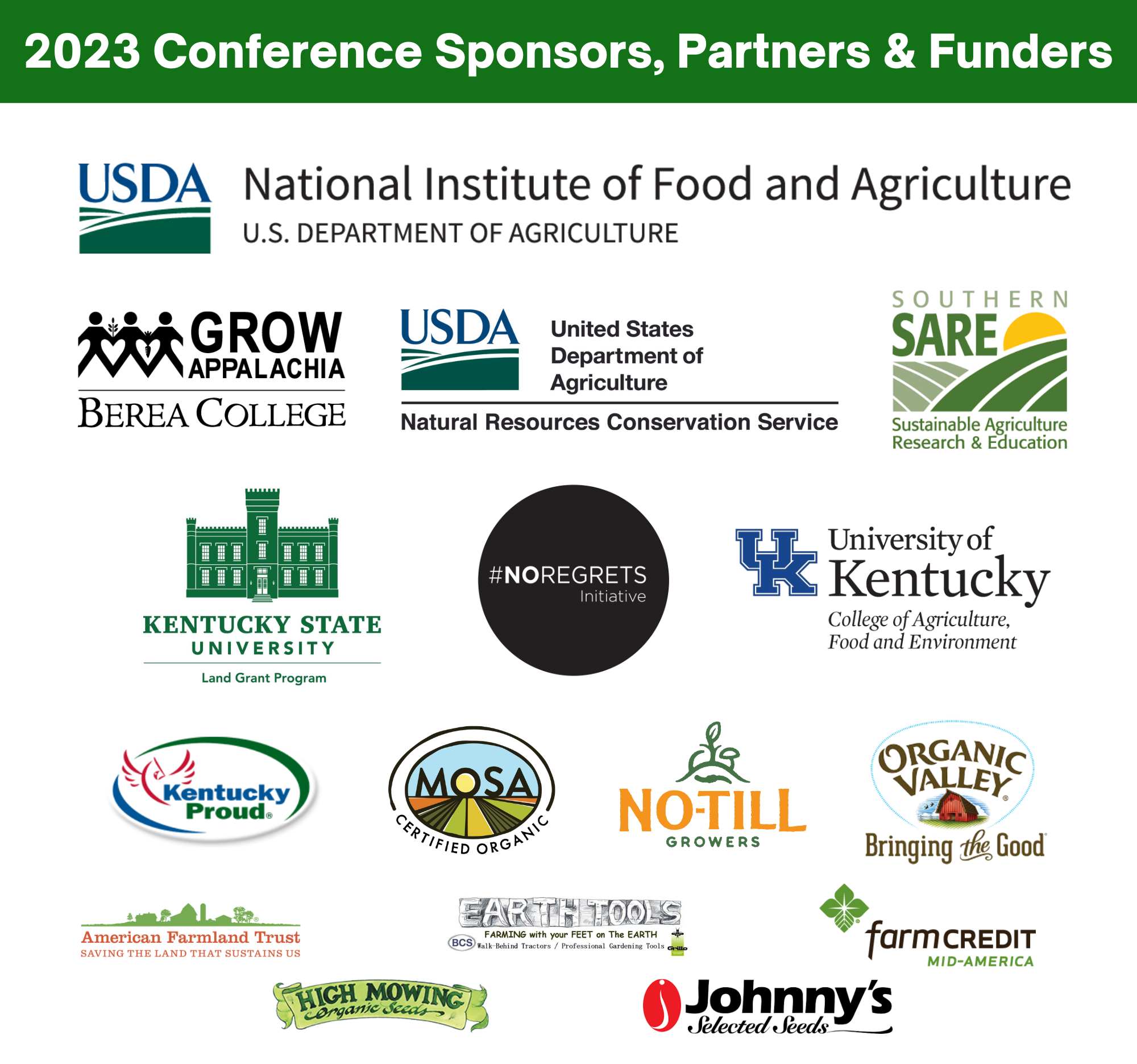 Watch 2022 Conference recordings here!