Field Days
Farmers, meet up with other farmers and agricultural professionals on working farms to see organic systems in action. Share your successes and your challenges with peers and connect with useful resource providers. Keep up to date with the details of every field day - subscribe to our Field Notes newsletter. View previous OAK virtual events on our OAK YouTube page for recordings, snapshots and lessons learned from host farmers. Read 2022 Field Day summaries. Have suggestions for future farms, practices or topics to highlight? Let OAK know. 
Developing a Farm Food Safety Plan - Stop Running the Risk!
Virtual Events on Zoom: March 21, 2023, 

10-11am

ET

and

March 28, 2023,

 6-7:30pm ET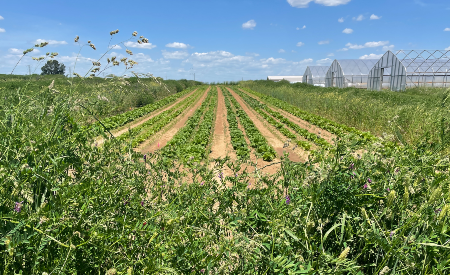 As most produce farmers and handlers are aware, food safety is a major concern in today's market for fruits and vegetables. No specialty crop farmer wants their customers to be among the statistics for foodborne illness. Protecting your customers requires a commitment to understanding food safety risks in your operation, and to implementing effective practices to control those risks. Foodborne illness outbreaks also disrupt markets at the local, regional and national levels. In an attempt to minimize this threat, more and more produce buyers are requiring proof that their farmer-suppliers are implementing effective food safety programs all the way to the farm level.
Join this two-part virtual workshop to learn the basics of developing a farm food safety plan. In the first session, we will learn the content and structure of a farm food safety plan from Bryan Brady (UK's Food Connection). This will include common policies, standard operating procedures (SOPs), risk assessments, recordkeeping, and corrective actions. Kentucky farmers Maggie Dungan (Salad Days Farm) and Ford Waterstrat (Sustainable Harvest Farm) will share their experiences and recommendations based on developing and implementing their food safety plans. For the second session, Bryan will provide food safety plan templates and log sheets and explore how they can be designed to fit your unique operation in order to reduce risks, minimize costs, and improve efficiency. Morgan Waldner and Tyler Goodlett of the KDA's Produce Safety Program will join both sessions to share information on what your farm needs to do to be in compliance, including information on inspections, exemptions, training, and resources.
This workshop is intended for any specialty crop (fruits & veggies) producers - this may include
Farmers who want to reduce their customers' risks of foodborne illness;

Farmers interested in getting their fresh produce into food service, institutional, and retail markets;

Farmers who have completed FSMA food safety training and are actively considering a third party food safety certification such as GAP;

Farmers interested in learning from other farmers and food safety experts.
Registration is required and covers both virtual events. The first session will be recorded and shared with anyone who registers; the second session is intended as a time you dedicate to developing your own farm food safety plan with expert assistance and will, therefore, not be recorded. Funding for this project was made possible by the U.S. Department of Agriculture's (USDA) Agricultural Marketing Service through grant AM200100XXXXG144. Its contents are solely the responsibility of the authors and do not necessarily represent the official views of the USDA.
Click Here to View Slides and Access Resources from March 21 Session
Growing Under Cover on a Market Vegetable Farm
Pavel's Garden -- 
Crestwood, KY
 -- 

April 13, 2023, 1-4 pm ET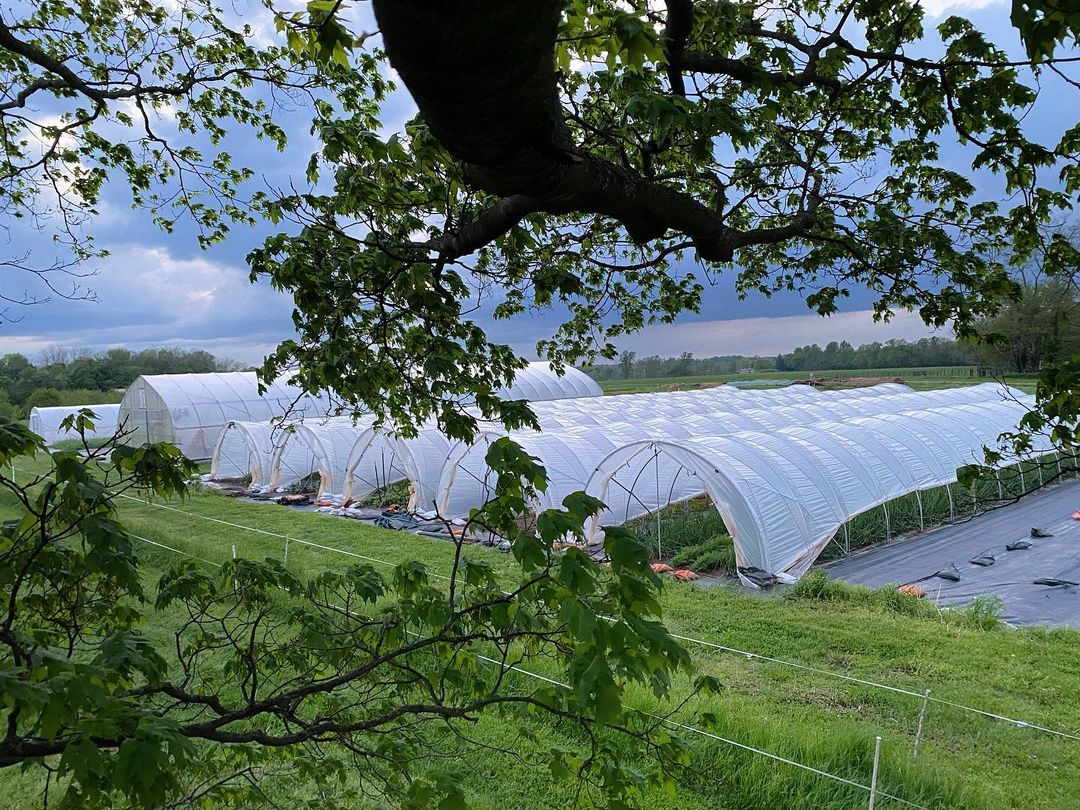 Pavel's Garden is a 4-acre diversified market farm and CSA in Crestwood, managed by Pavel and Katie Ovechkin. Using cover crops and natural mulches, minimal tillage, crop rotations, intercropping, and biodynamic methods, they grow a broad diversity of plants to ensure a thriving ecosystem in their soil and an abundant offering for their customers. On leased land in Oldham County, their 1.5-acre market garden uses 6 caterpillar tunnels and a high tunnel for year-round crop production and weather protection.
At this OAK Field Day, Pavel and Katie will highlight what they have learned about growing under cover in 15 years of farming (10 years at current location), including
Low-cost caterpillar tunnel structures and design modifications

Challenges, benefits, and uses of caterpillar tunnels

Bed preparation and soil fertility

Intercropping, rotations, and crop selection

Trellising systems and tools

Pest and disease pressures and strategies
Any interested farmer or allied professional is encouraged to join the walk around Pavel's Garden with Pavel and Krista Jacobsen, agroecologist and sustainable agriculture professor from the University of Kentucky.
Registration is required. Funding for this Field Day was made possible by the U.S. Department of Agriculture's (USDA) Agricultural Marketing Service and the Kentucky Department of Agriculture's (KDA) Office of Agricultural Marketing and Product Promotion through a Specialty Crop Block Grant.
Pastured Livestock for Soil Health 
Faul Family Riverside Farm

 -- 
Sulphur, KY
 -- May 9, 2023, 1-4pm ET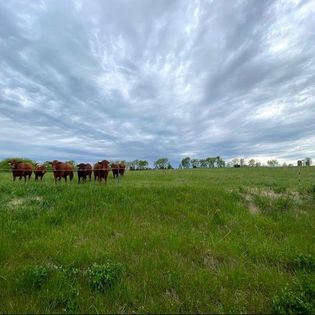 ​The focus of Faul Family Riverside Farm in Henry County has always been on regenerating their farm through sustainable practices, using animals to rejuvenate their pastures and increase their soil fertility for land, livestock, and human health. Andre Faul and his family have used these soil-forward approaches for their pastured livestock operation since starting their farm in 2017. After a couple of years scaling up the diversity and number of their animals, they've settled into their current work of refining their systems and markets and promoting their on-farm events.  
Join this OAK Field Day to learn about the Faul family's regenerative practices and livestock infrastructure, including:
Broiler chickens and turkeys, from brooder to pasture

Heritage-breed pastured pigs

Pasture-raised sheep and cows
Beyond the grass-based livestock, Andre will also share his saltwater shrimp operation and farm-based events such as public tours, farm-to-fork dinners, and hosting private events in their on-farm event barn. This Field Day is geared towards interested and aspiring livestock farmers and allied professionals and will include walking and a hay wagon ride to explore the Farm. Registration is required. 
Cedar Ring Greens

 -- 
Frankfort, KY
 -- June 20 2023, 1-4pm ET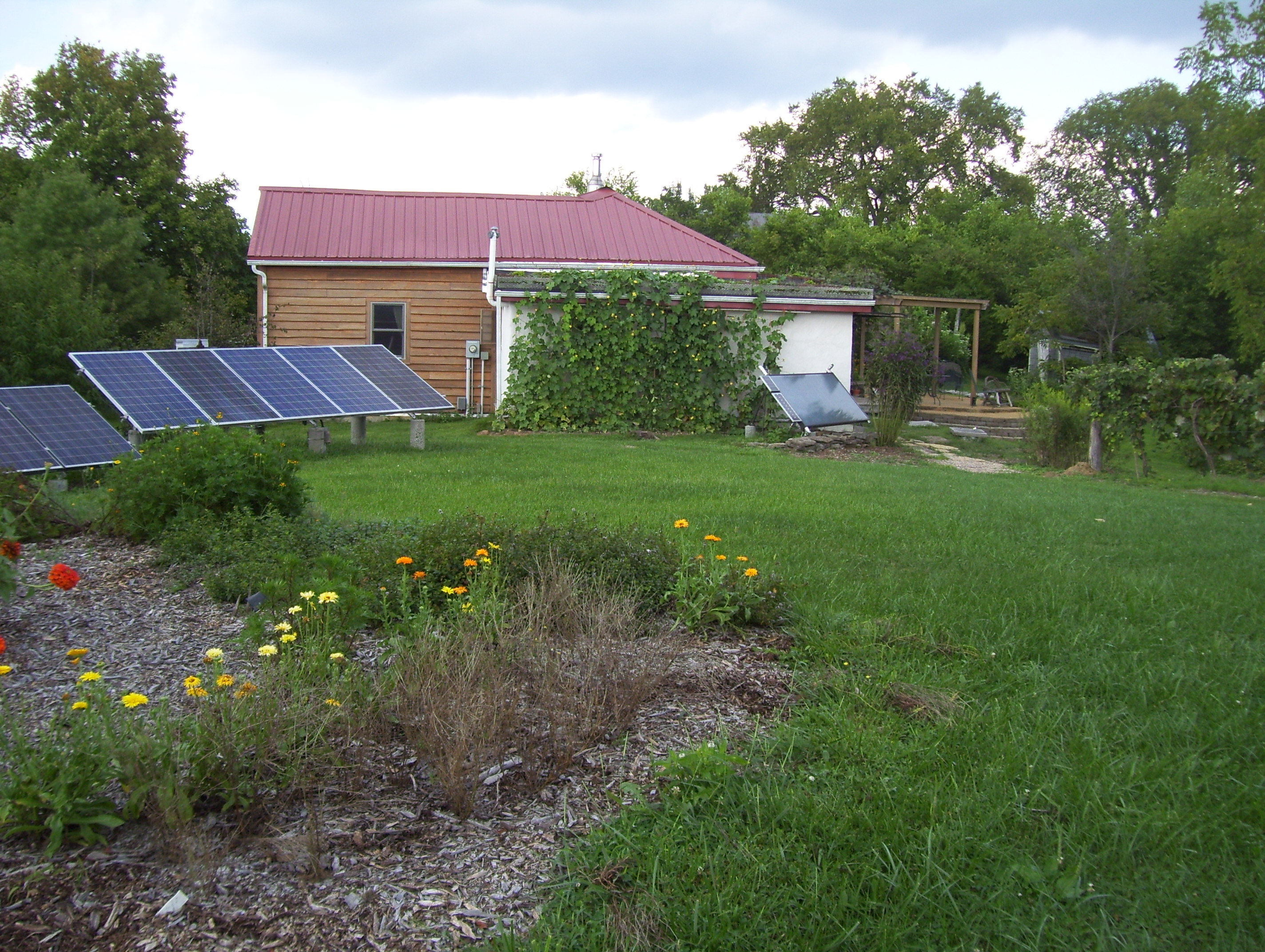 For nearly two decades, Cedar Ring Greens farm in Frankfort has operated with a commitment to sustainability, which includes improving the health of the land, encouraging biodiversity, working for food justice, and powering their home and farm with the sun. Join this OAK Field Day to tour the home and market gardens of Cedar Ring Greens with Andy McDonald and Mehera Baugher. 
Andy will share their use of solar energy on the farm, along with their barn, packing shed, site-built walk-in cooler, and two small greenhouses they designed. He'll also walk participants through sustainable components of the on-farm home that he and Connie Lemley renovated using passive solar design, solar electric and solar hot water, a composting toilet and greywater systems. Mehera will share the farm's certified organic market gardens, highlighting the minimal till systems of bed prep, seeding and harvesting used in their diverse vegetable production; covered crop protection with row covers and tunnels; cover cropping in rotations for soil health; and hedgerows for pollinator biodiversity.
Any interested farmer or allied professional is encouraged to join the walk around Cedar Ring Greens; registration is required, and participation is limited to 25 people.
Funding for this Field Day was made possible by the U.S. Department of Agriculture's (USDA) Agricultural Marketing Service and the Kentucky Department of Agriculture's (KDA) Office of Agricultural Marketing and Product Promotion through a Specialty Crop Block Grant.
Restoring the Family Farm with Organic Production
Coleman Crest Farm

 -- 
Lexington, KY
 -- July 25, 2023, 9am-12pm ET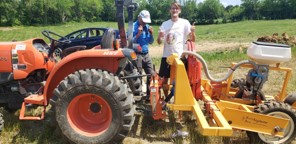 Jim Coleman was raised in Fayette County on his family's farm, Coleman Crest, which was originally purchased by his great grandfather in 1888 after he and his family had tilled the farm under enslavement. Today, Jim is the 4th generation owner of Coleman Crest Farm. In 2020, Jim began the work of restoring Coleman Crest Farm to achieve three primary functions: achieve certified organic crop production, serve as an incubator farm for aspiring farmers and welcome visitors as an agritourism site. This OAK Farmer Field Day will highlight
Coleman Crest Farm's 3 acres of certified organic production in vegetables and flowers;

Jim's marketing strategies, serving independent grocers, restaurants, golf venues and catering firms in the Lexington market;

The Farm's use of specialized equipment and tools to reduce operating costs and improve production yields, including a Kubota tractor, bed maker, Ferris Farm Polyplanter, deep soiler; plastic mulch and fabric row cover;

The all-natural water well and irrigation system;

The Farm's focus on pollinator habitats (including Monarch waystations), groundwater protection and land stewardship:

The role and vision of local farms in community health and education;

Jim's path as an African American farmer into certified organic production.
This Field Day is open to any interested farmer, aspiring farmer, or agriculture professional. Registration is required. Funding for this Field Day is made possible by Grow Appalachia and the U.S. Department of Agriculture's (USDA) National Institute of Food and Agriculture.
CSA Production, Packing and Planning
Rains and Sun Hilltop Farm

 -- 
Independence, KY
 -- September 19, 2023, 1-4pm ET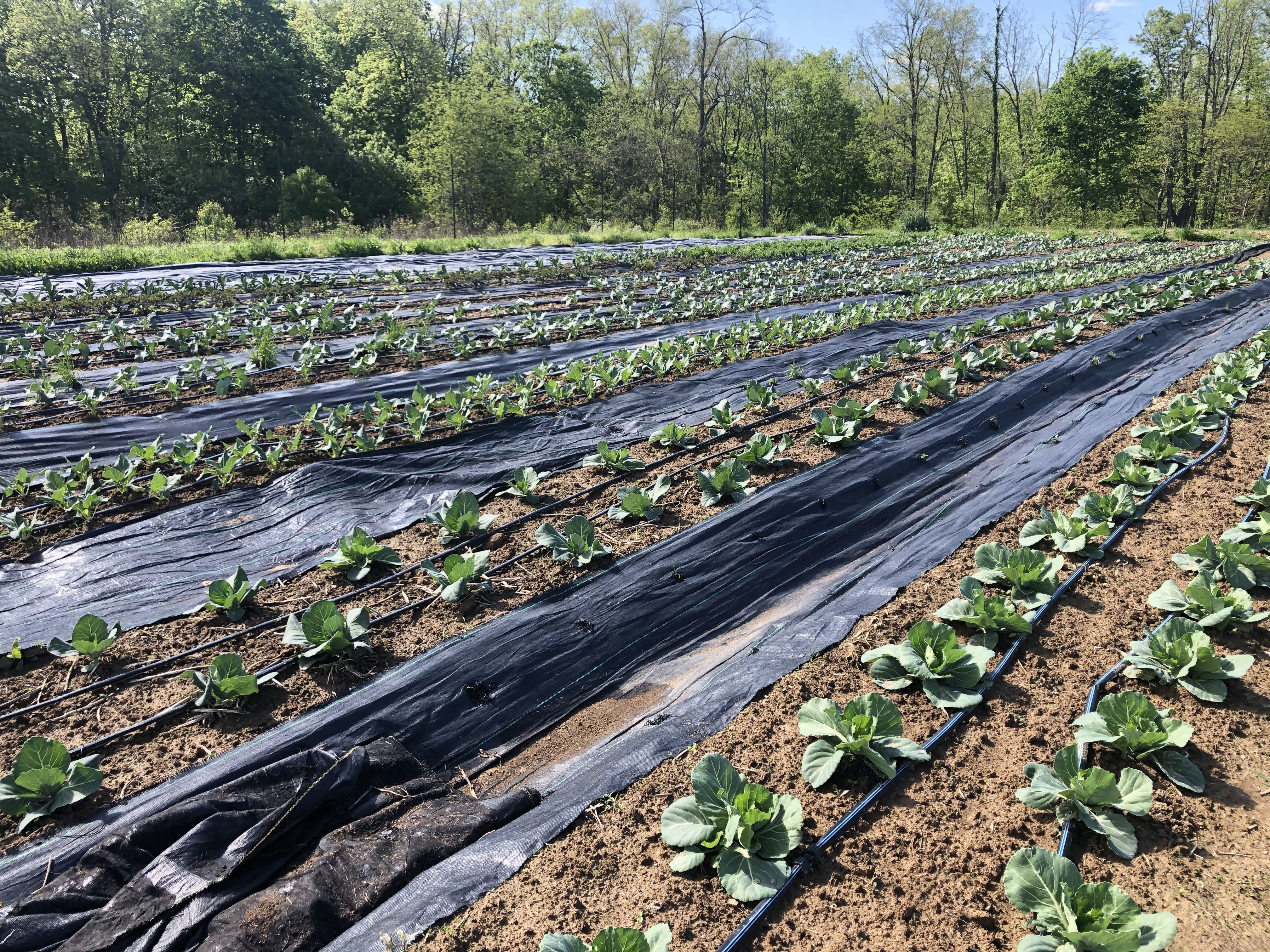 Anna Raines and her family started Rains and Sun Hilltop Farm in Independence, KY, in 2013 - a 13-acre certified organic farm growing food for their community through two local farmers markets and Community Supported Agriculture (CSA) shares. The Rains and Sun crew delivers weekly CSA shares to 100 local residents, so their crop planning starts with the commitment to providing those CSA customers with fresh-picked, seasonal vegetables. Join this OAK Farmer Field Day to learn Anna's strategies for satisfying customer needs while building farm systems of efficiency, profitability and environmental stewardship. We'll visit Rains and Sun's two acres of produce, tended by Anna and her 4-person (mostly part-time) team with minimal-till practices, broad crop diversity, intentional crop rotations and cover crop use, and an array of tunnels of covered production. Anna will also share her new packshed designed for efficient CSA packing and produce storage.

More 2023 Farmer Field Days coming soon!